Apache Helicopter Inducted in IAF
India recently inducted 8 Apache Attack Helicopters in the IAF.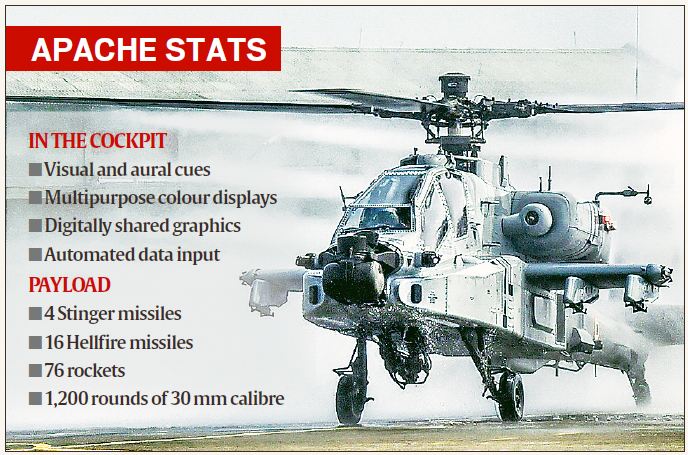 Salient Points to Understand
Apache, a twin crew helicopter, is primarily an anti-tank weapon to be used against enemy tanks in conjunction with own mechanized troops in plains and desert terrain. It is capable of day and night combat and has a wide arsenal of weapons and has limited protection as well.
The anti-aircraft ability provided is primarily for self-defence against aerial attack. It can be used in high altitude areas as well. It is the most advanced attack helicopter in the world and hence comparisons with our existing MI-35 would be unfair.